Street Outlaws is a Discovery Channel show that revolves around the exploits of the most talented drag racers in Oklahoma. The racers we see in the series are pitted against each other every week in an attempt to determine where each of them falls in the pecking order.
Today, Justin 'Big Chief' Shearer is easily the most distinguishable name in Oklahoma's street racing scene. However, JJ Da Boss has also been making a name for himself on the tracks as well. Who is better? Let's take a look.
Big Chief vs. JJ Da Boss: Experience
Big Chief first discovered his love for drag racing when he was still a kid, 9 years old, to be exact. This means that he has been racing for more than three decades to date. With all this experience, it comes as no surprise that Justin is considered as someone who helped shape the drag racing industry.
Like his counterpart, JJ Da Boss has also been drag racing since he was a toddler. In fact, if reports are to be believed, his mother would even bring him to races long before he had learned to walk! Consequently, he took to the street at a young age, driving every single car he could find along the streets of Memphis. In total, he has accumulated nearly four decades of experience, giving him a slight edge over the Big Chief.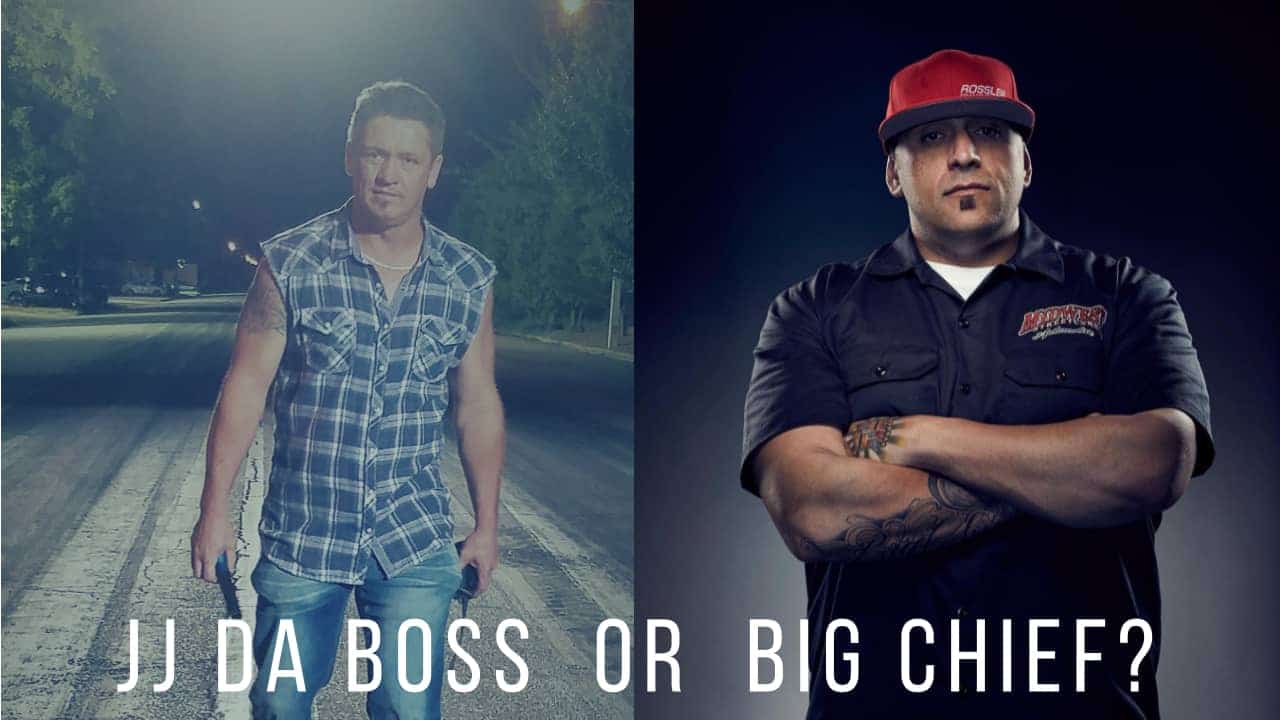 What cars do they drive?
JJ Da Boss is well known for his love for American Mustangs. He is particularly fond of his 1966 Chevy Nova, which he nicknamed Heifer. His car boasts a top speed of 139mph.
Additionally, JJ's Chevy Nova also has a manual transmission and a V8 N/A engine. In comparison, Big Chief favours the 60s Pontiac Firebird, which comes heavily modified with all the latest specifications. Justin's promod can reach up to 190 mph, meaning that he is easily faster than Da Boss. We should point out that promods give some racers an unfair advantage.
Achievements and Records.
JJ Da Boss is regarded as the head of the Memphis drag racing family. Owing to his status on the card, numerous racers often come together to compete for the honor of racing Da Boss. One such event even had a $100,000 purse for the best of them.
Big Chief's racing career has also been equally impressive. Back in 2015 for instance, he'd win a $20,000 purse during the Outlaw Armageddon Series.
Who is More Famous in Social Media?
With almost a million followers on Instagram alone, Big Chief wins this battle as there's no official social media account for JJ.