Courtney Hansen doesn't need any introduction to hot rod enthusiasts of Spike TV, TLC, and Fox Sports Network. As a syndicated columnist and television host, you can catch up with her on PowerNation TV or check her out on the cover of Hot Rod Magazine and Muscle & Fitness. 
However, to those meeting her for the first time, here's everything on Courtney Hansen's net worth, age, and wiki biography. If you stick long enough, you might just find out about her second husband and what happened to her first.
Who is Courtney Hansen?
While Courtney Hansen has a career of her own, most people recognize her as the daughter of 27-time SCCA national racing champion, Gerald John Jerry. For the longest time, Hansen tried to outlive the shadow cast upon her father.
She finally did it once she became a renowned model, TV star, and published author.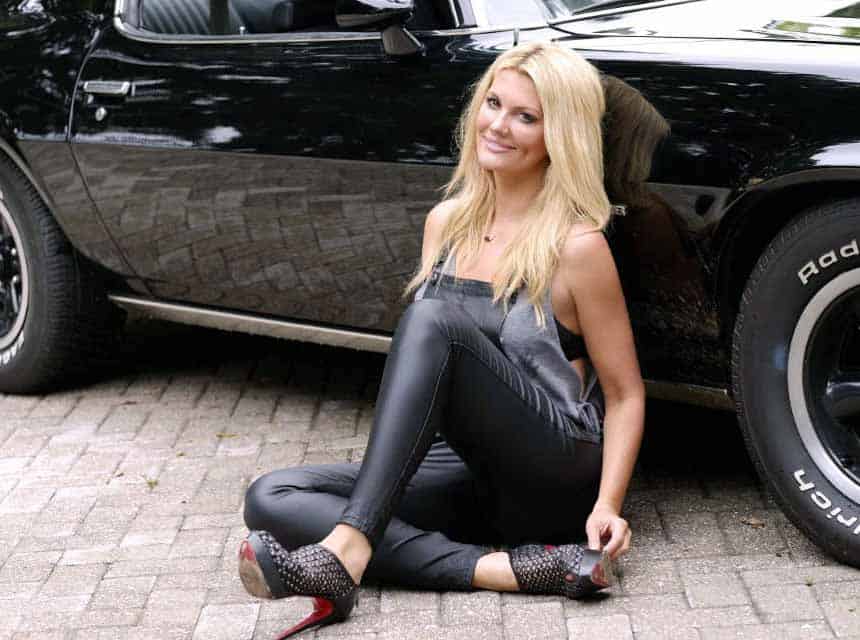 Courtney Hansen Net Worth
Courtney Hansen's net worth is highly tied to her love for automobiles. She made way as the co-host of Overhaulin' and PowerBlock for eight seasons. After that, she was drafted for another contract by the Discovery channel on Autoweek's Vinsetta Garage.
On that same note, Courtney Hansen also draws out part of her net worth from her literary skills. She authored the book The Garage Girl's Guide To Everything You Need to Know About your Car. The book gained favor with women seeking advice as first-time car buyers.
Nonetheless, the former Overhaulin' host wouldn't be as famous as she is today were it not for her fashion career. Despite retiring from the fashion industry, sources have pointed out that she made more than enough as a fitness model. As a result, Courtney Hansen's net worth currently stands at approximately $4 million.
Is Courtney Hansen Married to a Husband?
Courtney Hansen is currently coupled up with her husband, Jay Serafin Hartington, in Port Royal. For those unfamiliar with her man, Jay Hartington is an entrepreneur who now sits at the helm of the watch line RumbaTime, AVI-8, MakeupDrop, and MarissaCollections.
The pair initially laid eyes on each other at a mutual friends' wedding back in 2013 and instantly hit it off. About a year later, they had a child out of wedlock on July 5th, 2014, and named her Holland Marysia Walker Hartington.
Who knew that the couple planned to have their daughter grow up to witness their official union on Friday, July 20th, 2018. Little Holland Marysia charmed the crowd of 150 guests as the flower girl. The whole event took place at the Belmond Grand Hotel overlooking the sea and Mt. Etna in Italy.
Courtney Hansen's marriage to Ilya Sapritsky. Reasons for divorce
While the wedding marked the first for Jay Hartington, it was Courtney Hansen's second time down the aisle. She was previously married to another Los Angeles-based businessman called Ilya Sapritsky back in 2009.
However, the wedding only lasted for two years following their divorce in 2012. According to an exclusive by TMZ, they parted ways, citing irreconcilable differences.
"Marriage is extremely sacred to me,"
she reported,
"I took honoring those vows very seriously, but it has become necessary for me to move on." 
From the reality star's statements, it doesn't take a scientist to figure out that she must have had her heartbroken by her first husband. To think they were about to join the cast of The Real Housewives of Beverly Hills.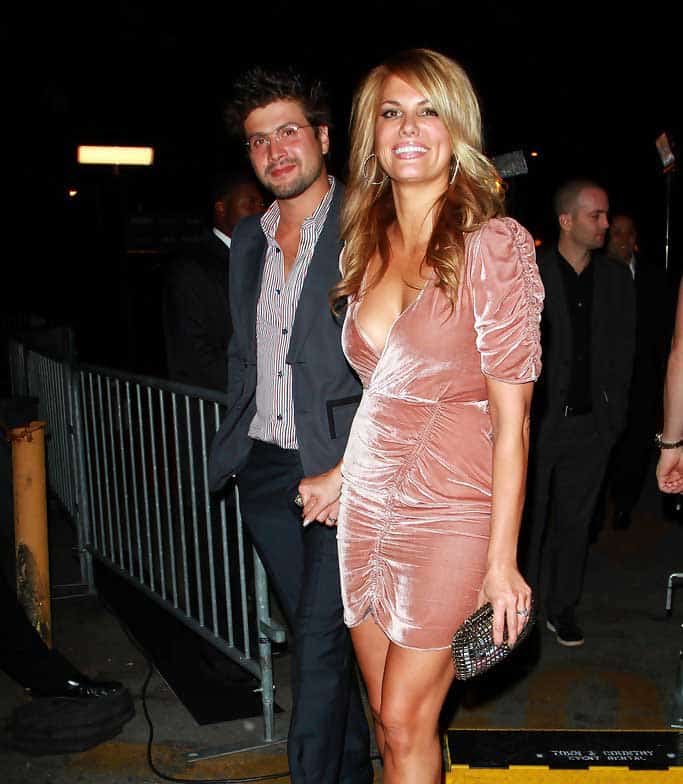 Career Profile
Courtney Hansen has had some remarkable achievements throughout her lifetime. It all started when she ditched her corporate job in marketing to work exclusively for the Travel Channel on Killer Golf. She took up modeling – move that would see her appear on the cover of Muscle & Fitness magazine as well as Hot Rod Magazine. 
But did it end there? Back in 2005, the blonde beauty was ranked as one of the top 100 sexiest girls by FHM. She also received the honor of becoming the spokes-model for Matco Tools, Rolls Royce, and Dodge. In addition to that, Hansen also became the spokeswoman for Endurance Warranty Services LLC in 2014.
Before she published her book, she once wrote a column for FHM. This ultimately led to her career as a syndicated columnist for the newspaper in the automotive division. You can check out her full profile on her website here.
TV shows.
Adding onto her work portfolio, Courtney Hansen's works doubles down as an actress and producer. Courtney made her debut in the film back in 1998 in the movie Goodbye Lover. Another role followed this in the film The Hypocritic Oath, a decade later.
Somewhere in between, she debuted on television as the co-host for Rides, a documentary. The following year she made a giant leap in the series Overhaulin'. Other notable appearances include Destination Wild, Autoweek's Vinsetta Garage, Home & Family, and The Ride That Got Away, which she seemingly produced.
As a result, her fame landed her a lot of guest roles in shows such as The Daily Habit, The Tyra Banks Show, and The Late Late Show with Craig Ferguson. In 2006, she had the honor of presenting Spike TV's Autorox Awards subtly, adding onto her fame and net worth.
Courtney Hansen's Age.
The mother of one is currently aged 48 but doesn't look a day older than 30. She celebrates her birthday festivities each year on October 2nd, following her birth back in 1974.
Wiki, Early Life, Parents, and other facts.
The television host was born as Courtney Jane Hansen in Indianapolis to her parents, Gerald John and Constance Hansen. As the only child, she grew up in Orono, Minnesota, accustomed to her parent's affection. As a result, she took an interest in her father's line of work and developed a passion for cars.
Owing to her family's ownership of the Brainerd International Raceway, young Courtney spent most of her time in the racing tracks. What came as a surprise was her choice to pursue a degree in marketing at Florida State University. All was well when she quit her job and got back to her passion for cars.
Social Media Activities.
Courtney Hansen's love for cars is clearly depicted through her social media handles. On Instagram, she boasts of 215K followers, 27.5K followers on Twitter, plus a couple of fans on Facebook.
https://www.instagram.com/p/B_071jOBBjR/
Courtney Hansen's Wiki-Facts.
| | |
| --- | --- |
| Full name | Courtney Jane Hansen |
| Age | 48 |
| Date of Birth | October 2nd, 1974 |
| Place of Birth | Minneapolis, Minnesota |
| Profession | TV personality, actress, model |
| Net worth | $4 million |
| Relationship status | Married to Jay Hartington |
| Kids | 1 |
| Height | 5 feet 9 inches |
| Weight | 60 kg |
| Zodiac Sign | Libra |