Richard Rawlings is a successful businessman, mechanic, and tv and social media personality. He is the face behind the Gas Monkey Franchise. His brand encompasses a variety of businesses, including a Bar N Grill restaurant, a garage, and even a music venue.
Looking at his television exploits, you'll find that Rawlings has starred in multiple shows. His body of work includes titles like Demolition Theatre, Garage Rehab, and The Inside Track.
Richard's popularity on reality tv eventually translated to Instagram, where he has over 2.6 million followers. Meet his new wife-to-be right here.
Who is Richard Rawling's new wife Katerina Deason?
Hard as it is to believe, Richard has already been married three times lately. His first wife was a woman named Karen Grames, whom he married back in the early 90s.
After divorcing her, he'd move on to his second wife, Suzanne Rawlings. Currently, Richard Rawling is with social media star Katerina Rawling. So, who is she?
Katerina Rawling is a TV personality who has been active since the early 90s. In 1995, Katerina found work as an actress in the crime drama Dead Asleep. Two years later, she was cast as Samantha in 1997's I Love the Nightlife.
Though she enjoyed a decent career on television, it is pretty evident that most of her net worth can be directly attributed to her ex-husband, Darwin Deason.
He is listed as the former owner of Affiliated Computer Services, a company he sold for over $60 billion. After Katerina and Darwin ended their marriage in 2019, the former got a hefty divorce settlement.
Regarding her persona bio, we learned that Katerina was born on the 5th of December 1967 in Dallas, Texas. As such, she will turn 56 before Christmas.
Like her current husband, Richard, Katerina has also built herself a healthy following on Instagram. As we speak, she has over 80,000 followers on this platform. Unsurprisingly, most of her posts give a detailed look into her relationship with Richard Rawling.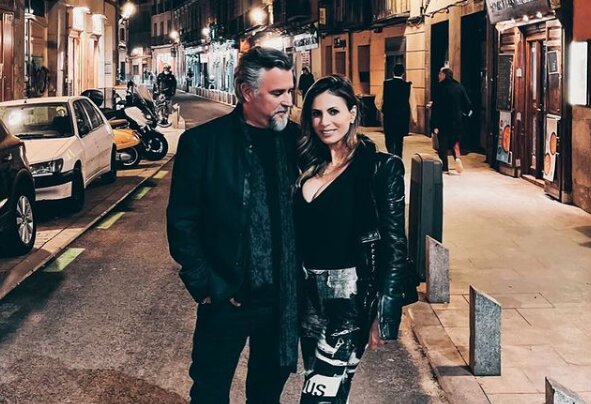 https://www.instagram.com/katerina_rawlings/
Richard Rawlings is Married to his New wife, Katerina Deason since 2020
Interestingly, both Katerina and Richard met after their respective marriages had ended. Remarkably, the two would get engaged the same year they met, in August 2019.
Richard was the first to take to social media to talk about engagement. In his own words, he had fallen in love with Katerina the very first day he met her.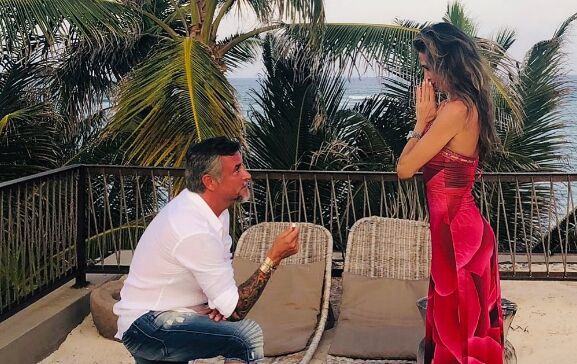 He decided right there and then that he was going to marry Katerina someday. Though someday came much sooner than either of them thought it would.
Richard planned a romantic getaway in Quintana Roo, Mexico. He got a 14K diamond ring and took the roof of the hotel they were staying at.
After reaffirming his love for Katerina, Richard got down on one knee and asked her to marry him.
Unsurprisingly, Katerina said yes. The two started planning for a beautiful and once-in-a-lifetime destination wedding in Greece. Unfortunately, the COVID-19 pandemic threw a spanner into their plans, forcing them to postpone everything.
After months of uncertainty, they abandoned their plans for Greece altogether. The pandemic made traveling hard and almost impossible to some degree.
Instead, the couple settled on throwing a different ceremony in Florida, as they could have their families in attendance.
They officially married on the 28th of June 2020 and have been together ever since. Just last year, Katerina took to Instagram to mark their first anniversary together.