Ryan Friedlinghaus is best known as the co-organizer and CEO of a car repairing and customizing organization called West Coast Customs. Moreover, he rose to the limelight when his organization was featured and popularized in the MTV series Pimp My Ride.
Later, he had his own show that further augmented his organization's popularity. The 48-year-old stands at 5 feet and 8 inches tall and weighs about 80 kg.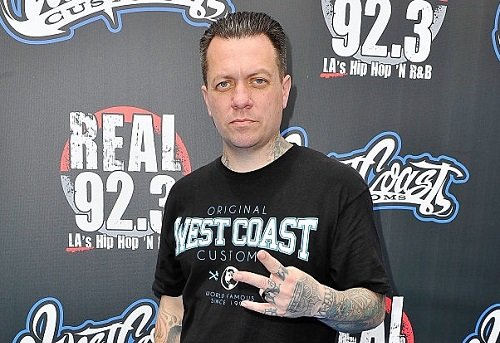 Ryan Friedlinghaus Wikipedia.
Ryan was born on the 22nd of April, 1975, in Los Angeles, California. However, he has not shared any further details regarding her parents and sibling.
Nonetheless, it is no doubt that Ryan loves his parents. On 22nd April 2016, Ryan shared a picture of his late father communicating with him regarding his dedication. Likewise, in 2017, Ryan wished his mother on Mother's Day and thanked her for being in his life.
As far as Ryan's education is concerned, Ryan has not publicly disclosed this information. Ryan Friedlinghaus's Wikipedia page does not exist.
Ryan Friedlinghaus's Career.
Ryan co-founded West Coast Customs back in 1994 with Quinton Dodson. What makes this more interesting is that a young Ryan had loaned $5K from his granddad to open this company without a guarantee that he could ever return it to him.
His company focuses on modifying, repairing, and customizing vehicles of all sorts. In subsequent years, West Coast Customs became popular and started making vehicles for popular clients from Nintendo, Microsoft, and Virgin. Now, West Coast Customs is considered one of the biggest custom car companies in the US.
Back then, this was a unique idea in his state, and no one had ever opened a car customizing company like his. As a shrewd businessman, Ryan decided to advertise his company's services to a wider audience.
Ryan Friedlinghaus and his company approached MTV to feature them on television. Later, his company was featured in a TV show by the name Pimp My Ride.
Here, West Coast Customs was hugely loved by thousands of people. Moreover, he also began a new series that aired on Discovery Channel and The Learning Channel. Subsequently, it became the title of the show Inside West Coast Customs and Street Customs.
Now, his company offers its franchising services in different parts of the world, such as Berlin, Malaysia, Japan, Mexico, China, and Dubai.
However, in 2014, the West Coast Customs ran into trouble with federal authorities for underpaying 45 of their employees. As a result, he was forced to pay a sum of $157,592, split between 45 employees. Moreover, he was also severely criticized for aggressive sales and promotion tactics.
How much is Ryan Friedlinghaus' Net Worth?
According to multiple reliable sources, Ryan Friedlinghaus is estimated to have a whopping net worth of $15 million as of 2023. Most of his income comes through his clients at West Coast Customs and as royalty from his reality shows.
Ryan Friedlinghaus's Wife.
Currently, Ryan is happily married to his long-time girlfriend, Meagan Friedlinghaus. The couple married back on the 25th of December, 2011, during the auspicious day of Christmas.
To this date, Ryan and his wife, Meagan Friedlinghaus, have a very strong bond and have never been in the headlines or rumours of breaking up. Meagan Friedlinghaus also works and handles her husband's company.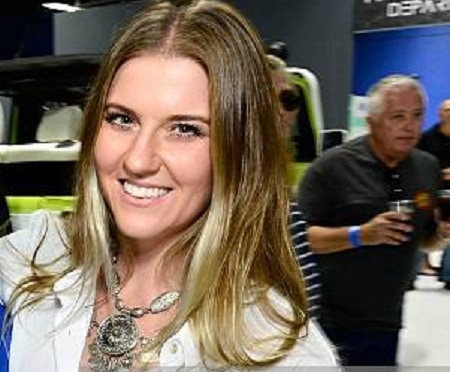 Ryan has 3 children with his wife Meagan.
The couple is blessed with three beautiful children. They have two sons named Ryan Friedlinghaus Jr. and Dylan Friedlinghaus and one daughter named Briana Friedlinghaus.
Dylan was born on 10 December 2004 and is a singer, actor, and star of his YouTube channel, Dylan's World. There, he uploads music videos and game reviews.
Likewise, his daughter, Briana, was born on 21st August 2008. Although there is not much information regarding Ryan Jr.'s birthdate, it is known that he is the originator of the attire line Pas De Faux.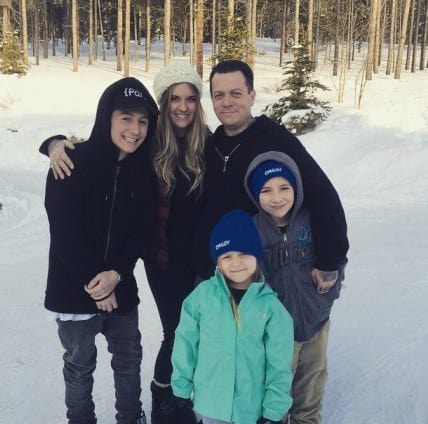 Social Media Presence.
Ryan is active on various social media platforms. On Instagram, he has a total of 492K followers. Likewise, he has 597.9K followers on his Twitter account.
It's safe to say that this 48-year-old American has thousands of followers worldwide, and he also tries to interact with his fans through Q&A & a or live streaming.
Ryan uses social media mostly to promote his business and, most importantly, his children's activities. Recently, he has asked his followers to subscribe to his son's YouTube channel. Also, he posts pictures of his family and wishes them a good life.
Wiki Facts.
| | |
| --- | --- |
| Name | Ryan Friedlinghaus |
| Mother's Name | Not available |
| Father's Name | Not available |
| Date of Birth | 22 April 1975 |
| Place of Birth | Los Angeles, California, US |
| Age | 48 years old |
| Height | 1.70 m |
| Weight | 80 kg |
| Nationality | American |
| Gender | Male |
| Wife | Meagan Friedlinghaus |
| Children | 3 (Ryan Jr, Dylan, Briana) |
| Profession | Business owner, TV presenter |
| Net Worth | $15 million |