Now on its 14th season, Street Outlaws has chiefly become the mainstream face of American street racing. The reality show first aired on the Discovery channel back in 2013, giving light to the obscure scene.
The show's concept revolves around an ephemeral 40 minutes of fast cars racing each other in top speed; nothing short of risky, dangerous, and dazzling.
But more than just cars going at it, the show essentially exhibits what happens in the underground, primarily unveiling the dangers of high jinks behind the wheel.
 'Street Outlaws' is filmed in various secret locations across the U.S.
More often than not, The show preferred to hold races in isolated areas, desolate states with wide roads such as Texas, Oklahoma, Arizona, and other places near of the likes. Those places were proven season after season as the perfect grounds for the drivers to go all out.
Though they often race at the backroads of desolate states, Ellington, the boss, set up shop somewhere in Oklahoma City. However, back in season 2, the show uncharacteristically hosted races for a season's part in downtown Chicago, though they didn't go all out as they usually do.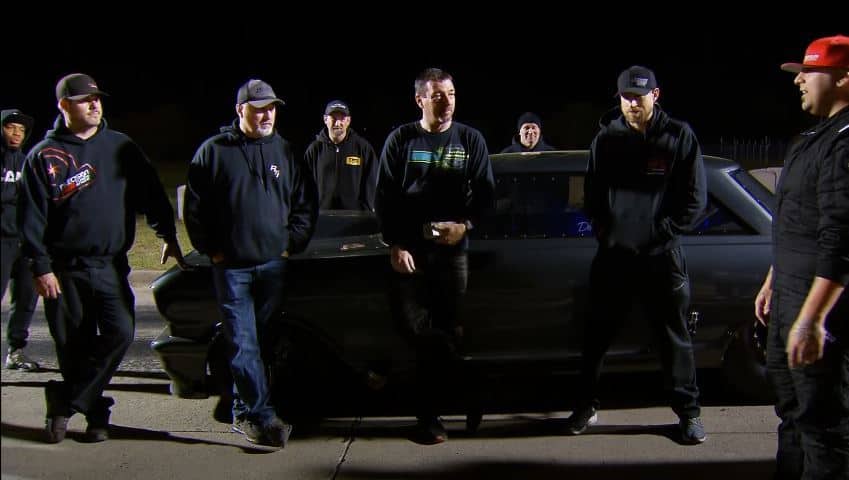 The states that have hosted 'Street Outlaws' are almost as varied as the cars raced in them.
As a result of their meteoric rise, the show expanded its racing zones, going as far as participating in the 'largest spectacle race ever' in Texas with 30,000 audiences in attendance back in season 8. Aside from this special event, the preceding episodes were just the usual.
This past fall, the crew moved from OKC to AZ, setting up shop on Old Highway 91 and legally hosting battles in the desert.
No matter where they film, the show has the support of law enforcement and medical services.
Though street racing is largely illegal in the U.S, the crew has been able to conduct races in the legal ground for seasons. The crew hosts battles with the help of local law enforcement and a medical unit.
So you might be asking, "Why?,"
Though street racing can horribly go wrong, it is undeniable that it is hugely profitable. According to sources, after filming in Nebraska, the county where they hosted a race reportedly garnered $2 Million of profits in one way or another.
The shows seem to have been only growing season after season. Besides the previous states, they've also hosted races in Kansas, Nevada, Missouri, and other states. And with the 14th season reportedly in the works, the list would only grow more.