American drift racer Tony Angelo, who became a household name from the MotorTrend's hit Hot Rod Garage, left the show after serving for 6 years and 97 episodes.
Fans got to connect with the show's hosts, Angelo and Lucky Costa, as if the two were beloved siblings who took the viewers along to work on tasks anyone could ever think of.
After being a prominent member of the show for so long, the 44-year-old stunt driver bid farewell to the Hot Rod Garage team last year. What's the reason for his departure? Below, we have everything in detail.
Why Did The Hot Rod Garage Host Tony Angelo Leave The Show?
In the mid of 2022, Tony Rod departed from The Hot Rod Garage and said a final goodbye to the Motor Trend family. Then the drift racer took off on his new adventure.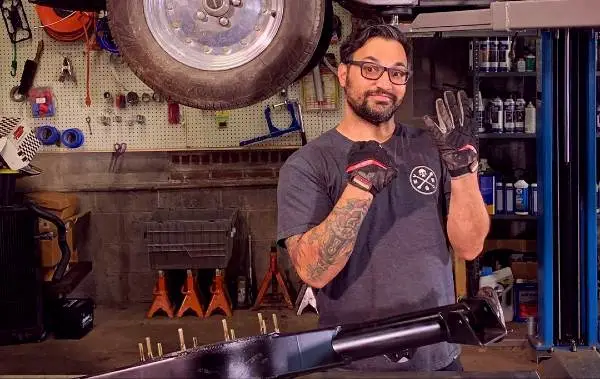 Tony's family is originally from the East Coast, where his wife, three kids, and his other relatives still reside.
For seven seasons, he had to move back to that area with a new venture in Pennsylvania, while Lucky traveled between L.A. and Angelo's store for many episodes till 2020.
As per Angelo, it's difficult for him to balance time between cross-country travel and his personal life.
Therefore, he decided to quit the show so he could spend quality time with his family. He wanted to give more attention to his three daughters.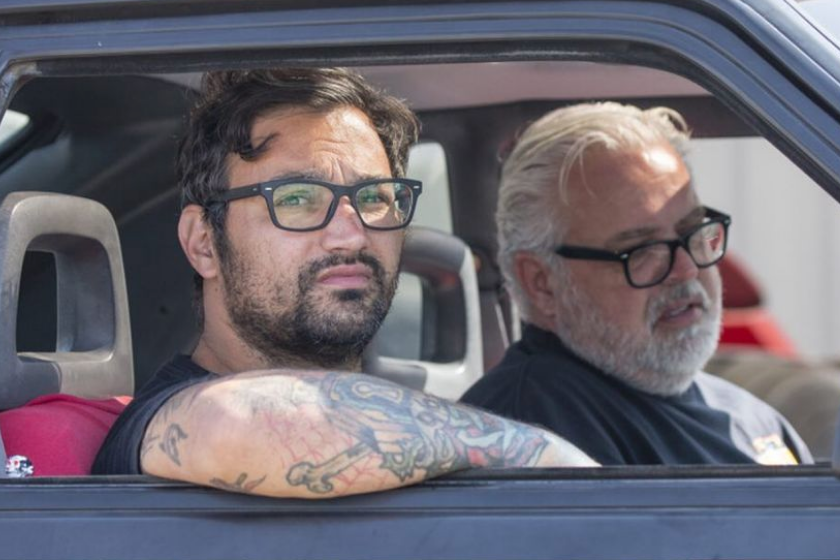 During a conversation with the MotorTrend, Tony stated, "Well, they are still really little, so the 3-year-old twins don't really get it, but my 6-year-old is pumped, and excited for more Daddy/Daughter days."
On the other side of the story, Angelo's primary goal was to start his own new business in Pennsylvania. He planned to start his venture and film content for his YouTube channel.
Tony Angelo Wikipedia Bio
Born on 24 December 1978, Tony Angelo is a native of Doylestown, Pennsylvania. As a teenager, he started developing and restructuring his own automobile, which eventually turned into his profession.
In 2004, he started his professional racing career in the initial year of Formula Drift, which led him to be seen on the track as a force. The following year, the race got his D1 license as he earned the first spot in a country driver's search.
Angelo is also quite popular for his stunt work and has driven Audi, Chevrolet, and Nissan in commercial advertisements. He founded Englishtown-based Drift Alliance, where he also serves as president.
He was introduced as the full-time presenter of Hot Rod Garage on episode 5 of the show's second installment; at that time, he was the sole host of the program. Later, he got a helping hand as  Lucky Costa joined the team as a co-host.
Who Is Tony Angelo's Wife?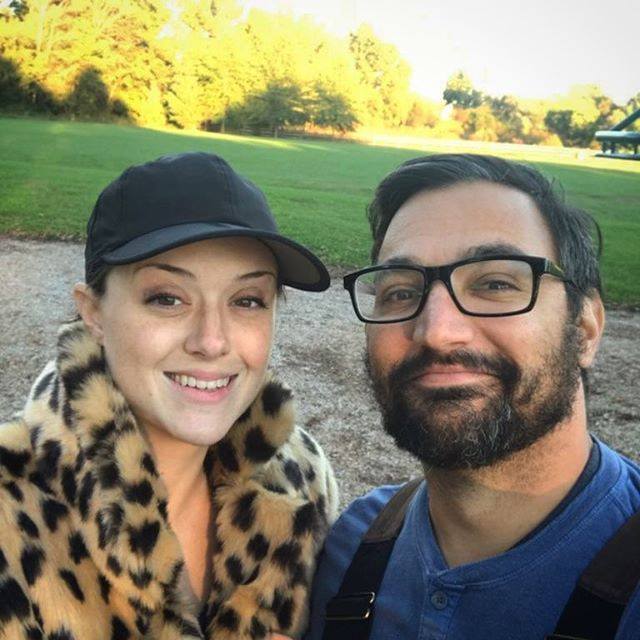 Tony Angelo is married to the mother of his three children. He tied the knot with his beloved girlfriend (now wife) on 16 October 2013.
Angelo and his wife dated for 4 months before deciding to spend life forever as spouses. Their wedding ceremony was held in Las Vegas.
Until now, Tony's wife's name hasn't been revealed. Mrs. Angelo seems low-key, as she didn't enjoy being in the media.
However, there are some lovely pictures of the couple on Tony's social handles. Their union of 10 years is still going strong, as there is no sign of divorce as of now.
On 16 October 2017, Tony posted a picture of his wife and their eldest daughter on his Facebook page and shared their love story. It was on the occasion of their 4th marriage anniversary as they made a trip to Lake Ontario and Niagara Falls.
The post also reads, "Married this babe 4 yrs ago on Friday. We dated for 4 months and ran to Las Vegas and got hitched." He also remarked marrying his wife was the best decision "I've ever made."
Tony Angelo Kids
Tony Angelo is the proud father of three daughters. Despite his busy schedule, he tries his best to have a good time with his kids, often taking them outdoors for the weekends and dressing up for Halloween parties.
After three years of marriage, the Angelo couple welcomed their first daughter into the world. Now, his eldest child is 7 years old.
On 22 June 2018, Tony announced on Facebook that his better half is pregnant for a second time, and they are expecting twins. They were blessed with their twin daughters on 16 November 2018. The couple's youngest baby girls will be celebrating their 5th birthday in 2023.
Some Interesting Facts
| | |
| --- | --- |
| Full Name | Tony Angelo |
| Age | 44 years old |
| Birth date | 24 December 1978 |
| Place of birth | Doylestown, Pennsylvania |
| Nationality | American |
| Parents | Zsa Zsa Gabor and Frederic Prinz Von Anhalt |
| Height | 5 feet 4 inches |
| Weight | 75 kilograms |
| Marital Status | Married |
| Kids | Three daughters |
| Net Worth | $5 million |