Prices of high-end hypercars rise astronomically with improvements in technology making them more and more expensive. These supercars hit the market with impressive price tags. A few specific companies such as Bugatti, Ferrari, Koenigsegg, Pagani, and Rolls Royce dominate this supercar and hypercar space in terms of price.
Today, we have compiled a list of such 11 most expensive cars in the world for you. To give readers a glimpse of the content, the least expensive car on this list is $4.5 million. Let's get started.
What makes a Car Expensive?
Expensive cars are a package of luxuries. They are a piece of art everyone thrives to own. They are quicker, smarter, and more powerful than they have ever been. These cars are equipped with features such as high engine power, exquisite design, jaw-dropping looks, airbags everywhere, throw-in navigation system, intelligent camera systems, big glass sunroofs, etc. These features make a car expensive than those equipped with fewer features.
However, the high prices of cars are due to all those features they are equipped with and due to production quantity. These vehicles are very costly to produce and design.
Since they are not mass-produced and are developed specially, their individual value goes up considerably. They are exclusive, and very few models are sold, so more money is charged for design, development, and assembly. Considering all the features and exclusivity of these luxury cars, people strive to pay for them. They are worth it and also have higher resale value, among others.
List of World's Most Expensive Cars
1963 Ferrari 250 GTO ($70 Million)
Features
The Ferrari 250 GTO became the world's most expensive car when it sold for $70 million in 2018. The car flaunts a 2953 cc engine with a 300 ps power output. The Ferrari 250 GTO features a five-speed manual transmission system and is the last line of Ferraris to equip a front-engine system. To date, only 36 models of the car are available.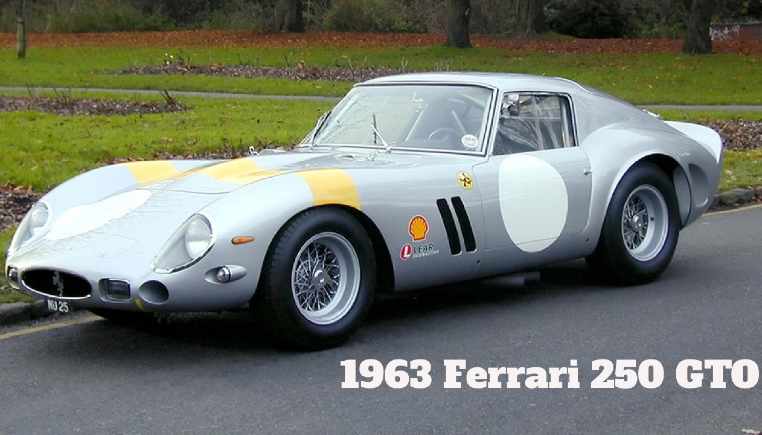 People who own the model
David MacNeil
Chris Evans
Nick Mason
Rolls-Royce Boat Tail ($28 Million)
Features
The first look of this super vehicle flaunts retractable side windows and a pair of small quarter windows. The color combination on the Rolls-Royce Boat Tail is also unique, with a dark blue exterior and light blue theme in the rear seats. The designers imagined and developed the supercar without a roof. However, the company has also produced a fixed roof for the vehicle.
People who own the model
Bugatti La Voiture Noire ($19 Million)
This is a high-class vehicle, one of the most expensive cars in the world, comes with impeccable performance and a similar price. It features an 8 L quad Turbo engine on top of 1500hp in each wheel. It reaches an acceleration of 60 miles per hour in about 2.4 seconds. It has ~1200 pound-feet torque and was built as a tribute to the original Bugatti 57 SC.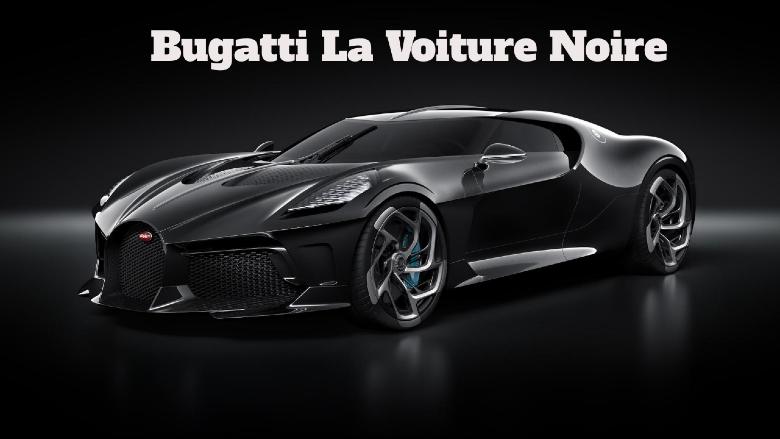 People who own the model
Pagani Zonda HP Barchetta ($17.5 Million)
Features
The most notable thing about the Pagani Zonda HP is that only three pieces of this vehicle are available. It comes equipped with a V12 48 valve engine and power of 800 ps. The vehicle has recorded a top speed of 355 km/hr.
People who own the model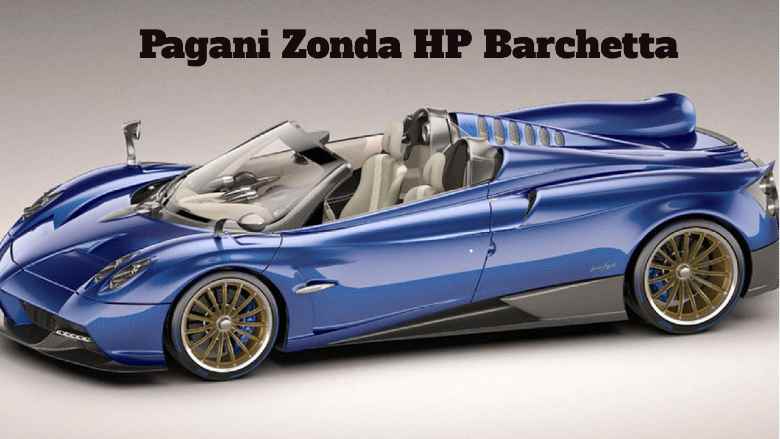 Rolls-Royce Sweptail ($13 Million)
THis is another most expensive car in the world by world renowned car manufacturer, Rolls-Royce. The design of Rolls-Royce Sweptail derives from the coachbuilding of the 1920s and 1930s and the unique idea of a super-yacht and aircraft specialist. So, this car looks like a yacht from the back. With a price tag of $13 Million, it was the most expensive car until 2019, which Bugatti La Voiture Noire later overtook. This exclusive car comes with custom coachwork, a full panoramic sunroof, and back tapering sharply like a racing yacht.
People who own the model
Bugatti Centodieci ($9 Million)
It's no surprise that Bugatti is on our list of most expensive cars in the world.
Bugatti Centodieci pays homage to the Bugatti EB110 and its 110-year-old legacy. It features an 8.0 L quad-turbocharged W16 engine which produces a power of 1578 HP (1176 kW) at 7,000 pm. Further, it speeds up to 62 mph in less than 2.5 secs, showcasing a top speed of 240 mph.
People who own the model
Mercedes-Benz Maybach Exelero ($8 Million)
Features
Maybach Exelero has excellent performance and is a rare car to find. The main highlight of this car is that developers have manufactured only one piece to date.
The interior flaunts dark red leather, while the exterior is black and comes with a fuel cap. It features a 5.9 L twin-turbo V12 engine with three valves cylinder made by Maybach. The vehicle can endow power of 515 kW @5000RPM.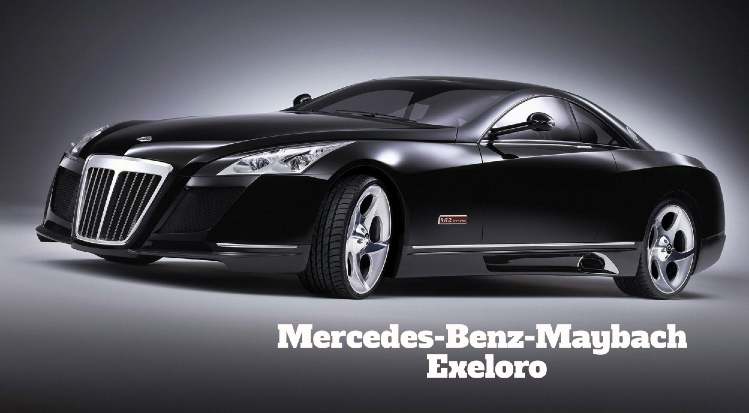 People who own the model
Bugatti Divo ($6 Million)
Features
Bugatti Divo is a sports car with a track-focused approach. It features a quad exhaust pipe and a retractable rear wing, 7-speed dual-clutch transmission gearbox, a NACA duct on the roof, improved radiator cooling for the brakes with two vents. The blue and black aesthetic looks decorate outside as well as inside. It utilizes an 8.0 L four turbocharged W16 engine which generates a power of 1479 HP (1103 kW) at 6700 RPM.
People who own the model
Pagani Huayra Imola ($5.4 Million)
Features
Pagani Huayra derives after Huayra-Tata, "God of Wind." It had a price of $5.4 Million when introduced in 2019.
Pagani Huayra flaunts a large seven-section diffuser, large roof scoop, shark fin, wide fixed rear wing with an integrated stoplight, and a 7-speed automated transmission gearbox.
This sports car comes with a twin-turbocharged 6.0 L V12 engine specially developed by Mercedes-AMG for Pagani, which generates a power of 827 HP (616 kW). The manufacturers do not release other technical details.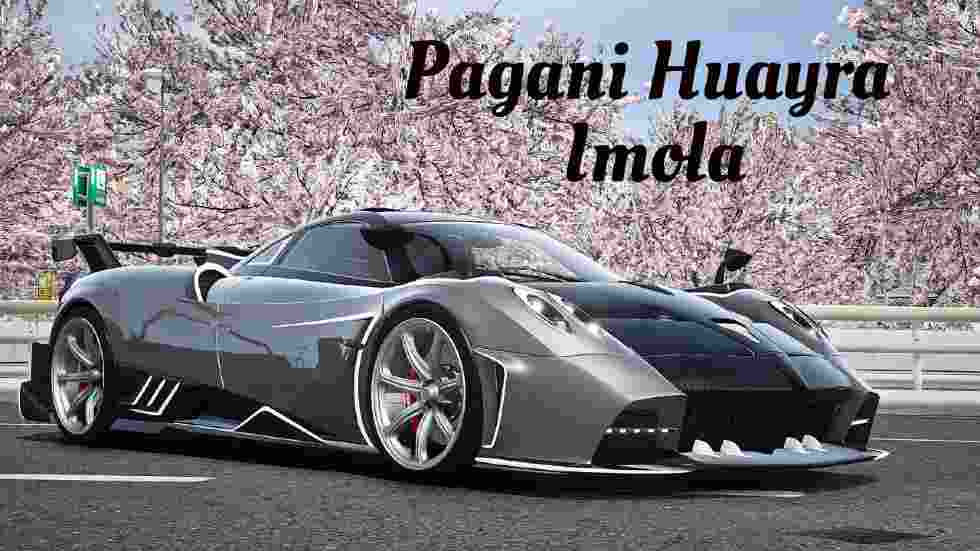 People who own the model
Oleg Egorov: Oleg is the founder and owner of a luxury car tuning company called TopCar Design located in Moscow. All other owners of Pagani Imola are unknown.
Lamborghini Veneno ($4.5 Million)
Features
It's no surprise that Lamborghini is on our list of the world's most expensive cars. The literal meaning of Veneno is venom or poison in Spanish, and the car's outlook is indeed deadly. The Lamborghini Veneno is one of the most prized creations of Italian manufacturers Lamborghini. It features Aventador's 6.5-liter V12 engine and 7-speed ISR automated manual transmission, which generates a power of 740 HP at 8,400 RPM.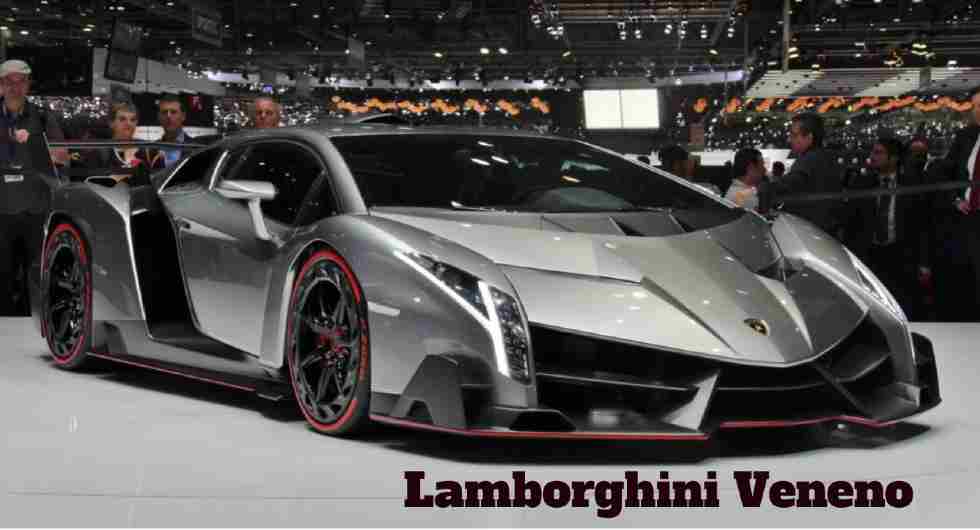 People who own Lamborghini Veneno
Only 13 units of Lamborghini Veneno are developed worldwide, out of which 4 are Veneno Coupe, and 9 are Veneno Roadsters.
Antoine Dominic: Antoine is the current owner of Lamborghini Long Island. He owns Lamborghini Veneno Coupe.
Kris Singh: Kris is the Managing Director of Tequesta Investments, located in Florida. He owns a Lamborghini Veneno Coupe and probably Roadster as well.
Koenigsegg CCXR Trevita ($4.8 Million)
Last on our list of most expensive cars in the world is Koenigsegg CCXR Trevita.
This beautiful car has secured a spot in Forbes magazine's "10 Most Beautiful Cars" list. Trevita means "three whites" in Swedish, which indicated only 3 of these would be made. This sports car features a diamond-coated carbon fiber finish. (A new and unique method called Koenigsegg Proprietary Diamond Weave was used to coat the car with real diamonds.)
The car debuted with a price of around $4.8 Million. It features a 4.8 L dual-supercharged DOHC 4-valve V8 engine which generates a power of 1018 HP (749 KW) at 7000 RPM. It can attain a speed of 100 km/h (62 mph) in just 2.9 seconds and has a top speed of 409 km/h (254 mph).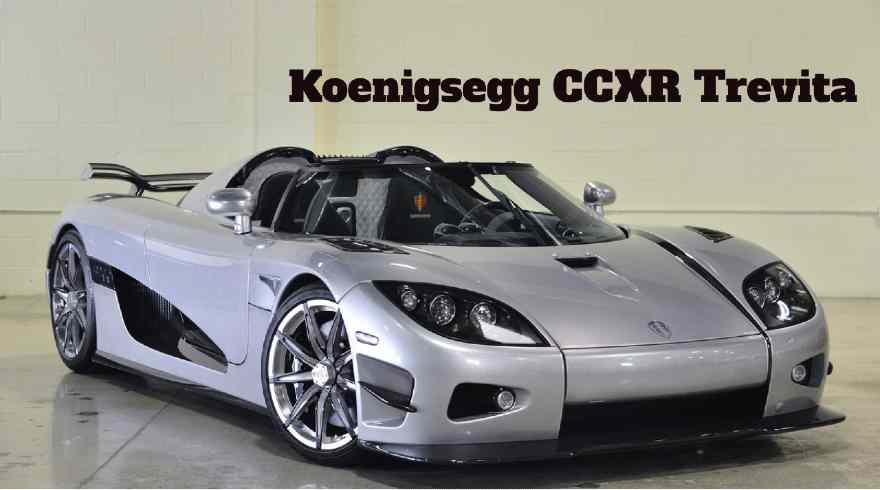 People who own Koenigsegg CCXR Trevita
Although 3 CCXR Trevitas were planned to be produced initially, only two models were made due to the car's complex process of the special diamond coating.
Floyd Mayweather: Floyd is a former professional boxer and also the richest boxer of all time. He owned the CCXR Trevita until 2017, when it was sold in an auction.
Hans Thomas Gross: Hans is an Austrian entrepreneur residing in Switzerland.