Kye Kelley is a television personality who frequently pops up on New Orleans rendition of Street Outlaws.  Notably, Kelley has been on the tracks ever since he was old enough to drive in Mississippi. Lizzy, on the other hand, is a celebrity driver who boasts over 230K followers on Instagram.
One thing that stands clear is that Lizzy is a racer and fitness freak. Moreover, she also regularly features on Street Outlaws. Kye and Lizzy have been dating for a while now. Here is what we know.
Kye Kelley and Lizzy Musi relationship
Kelley and Musi first ran into each other during a PDRA event that Kye was competing in. He was set to take part in a grudge race. Lizzy revealed that she had no clue who Kye was at the time. Back then, she had no idea who the Street Outlaws were. Kye, however, had already interacted with the Musi family.
She knew Lizzy's father, who in turn, introduced him to her. The pair of them became fast friends, with Musi noting that Kelley was cool and collected.
Other than that, they had a fair amount of hobbies in common, included a shared love for racing. He was just the kind of man Lizzy usually went for. Consequently, a relationship would soon blossom. Musi even joined the cast of Street Outlaws after a time.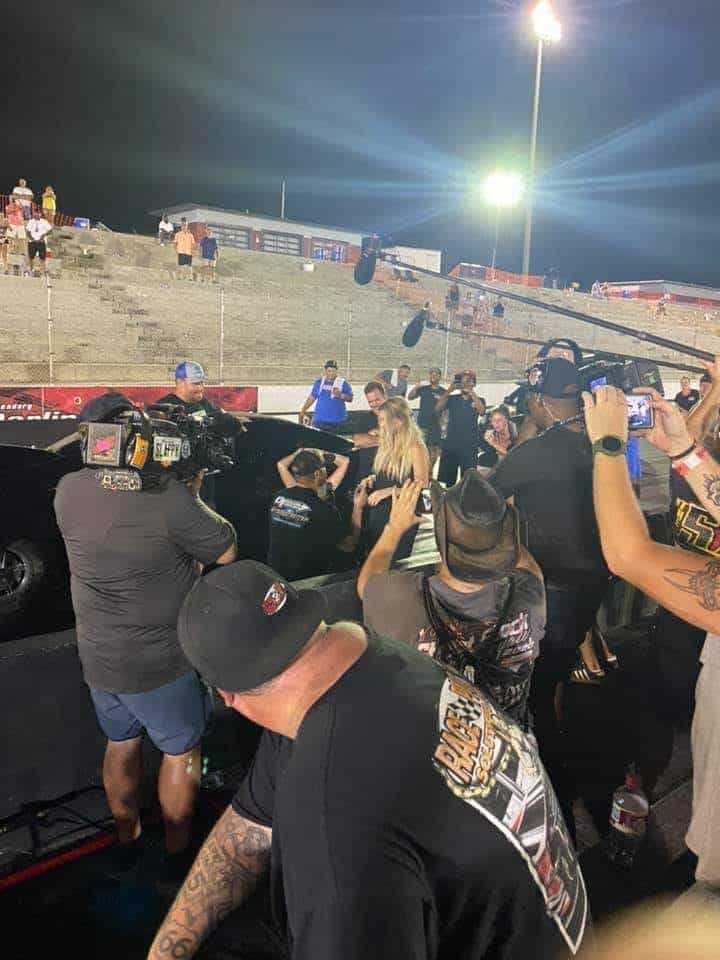 Kye Kelley and Lizzy Musi are engaged since July 31, 2021.
Reports recently surfaced that Kye Kelley and Lizzy Musi are set to get married. In fact, they have been engaged since the 31st of July 2021. According to the official Street Outlaws Facebook page, Kye proposed to Musi during the Darlington Dragway Weekend. The news did not come as surprise as they had been dating for a while.
His ex-wife and kids
Kye was initially married to a woman named Alisa Mote. She is a nurse whose claim to prominence was her affiliation with Kelley and the Street Outlaws. They tied the knot in 2015, spending three years together before it all went south. Before they split up, they had a daughter, Kenadeigh Alexa Kelley.
Fans react to Kye and Lizzy's engagement
Fan reaction to their engagement was fairly positive. Everyone congratulated the couple, with some even pointing out that they'd been lucky enough to attend the event. Some fans even went on to jokingly add that it was about time Kye proposed.
No Marriage Plans Yet.
The drag racing couple hasn't revealed any plans about getting married soon. But we will keep updating in case we hear anything from Kye and Lizzy.