Cassidy Mceown is a car enthusiast, restorer, television personality, and aspiring mechanic. She is perhaps the youngest member of the Rust Bros Crew. She officially joined the team back in 2019, on the 10th of January. Regarding her television background, we learned that she stars on the Netflix-sponsored show, Rust Valley Restorers.
The show is based on the company in which her boss, Mike Hall, operates. He took Cassidy on despite the fact that she was still relatively green at the time. Let's dive into a few exciting details about Cassidy in this review.
Her Real Name.
Like most people on television, Cassidy chose to alter her last name slightly when she got into television. If her Facebook name is to be believed, her given birth name is Cassidy Waardenberg. Maybe she switched to her middle name Mceown because it was much easier to pronounce!
Her Educational Background.
Rust Valley Restorers girl Cassidy is a former student of A.L. Fortune Secondary School, which is based in Enderby, BC, Canada. After she finished high school, Cassidy enrolled at Okanagan College.
She took a course that focused on Auto Collision Repair Technician. Mceown then became an intern at Prestige Collision. It was an automotive repair shop that strives to deliver customer satisfaction by offering quality repair work.
Her time on Television.
Cassidy joined the cast of Rust Valley Restorers in the second episode. "All in the Family" was released on the 13th of December 2018, and it featured the crew hard at work on a 1964 Buick Riviera, which was brought in by the owner's brother.
Cassidy was only 17 years old when she started working for the team and has had to learn on her feet ever since. To date, Mceown has featured on 19 episodes in total.
How old is she?
Cassidy Mceown was born on the 21st of December 2000 in Enderby, British Columbia. At the point of writing, Cassidy Mceown is just 22 years old and set to turn 23 at the end of 2023.
Her childhood.
In another post on Facebook, Rust Valley Restorers girl Cassidy revealed that she was raised in Enderby. Everyone in her neighborhood treated each other like family. As kids, they ventured outside to play a variety of games such as hide & seek, baseball, dodge ball, Simon says, and even football. She'd also ride her bike to the park with friends, and they'd eat hotdogs, laughing all day.
They lived in a safe neighborhood where they could leave their windows open. Sometimes, they did not even worry about closing their doors at night! She was taught responsibility at home through various chores at home.
Respect and religion were crucial parts of the foundation of their household. As children, she and her siblings were taught to respect all those who were older than them.
Her experience with cars.
There is no doubt that Cassidy Mceown is very knowledgeable when it comes to cars. After all, why else would Mike have hired her when she was just 17? Cassidy was raised in a family of car enthusiasts and spent most of her time in garages.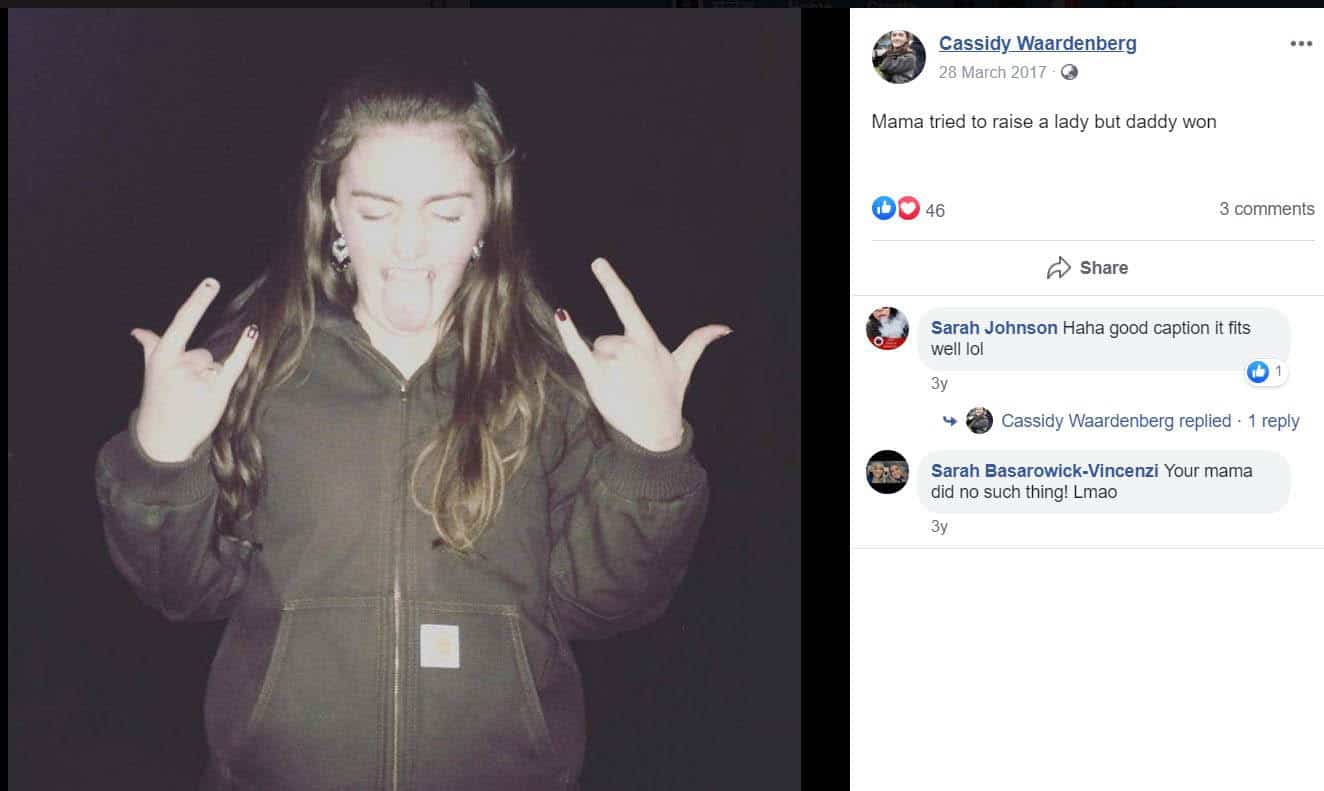 In one of her Facebook posts, she is quoted saying that she followed in her father's footsteps, defying societal expectations in the process! This is because rather than yearn for dresses, she got down and dirty fixing up cars.
She needed a couple of attempts to get her license.
Hard as it is to believe, restoration expert, Cassidy did not get her driving license on the first try, not even in the second one! It took three tries before she was officially a certified driver!
Rust Valley Restorers girl Cassidy Mceown loves fishing.
One of Cassidy's favorite hobbies is fishing. Just recently, she uploaded a picture of herself fishing at a lake in Falkland, British Columbia. Because of the free time that has arisen because of the COVID-19 Pandemic, Mceown has rediscovered a few interesting hobbies. One of them is fishing.
https://www.instagram.com/p/CBEZlobJWKa/
Cassidy Mceown is dating a Boyfriend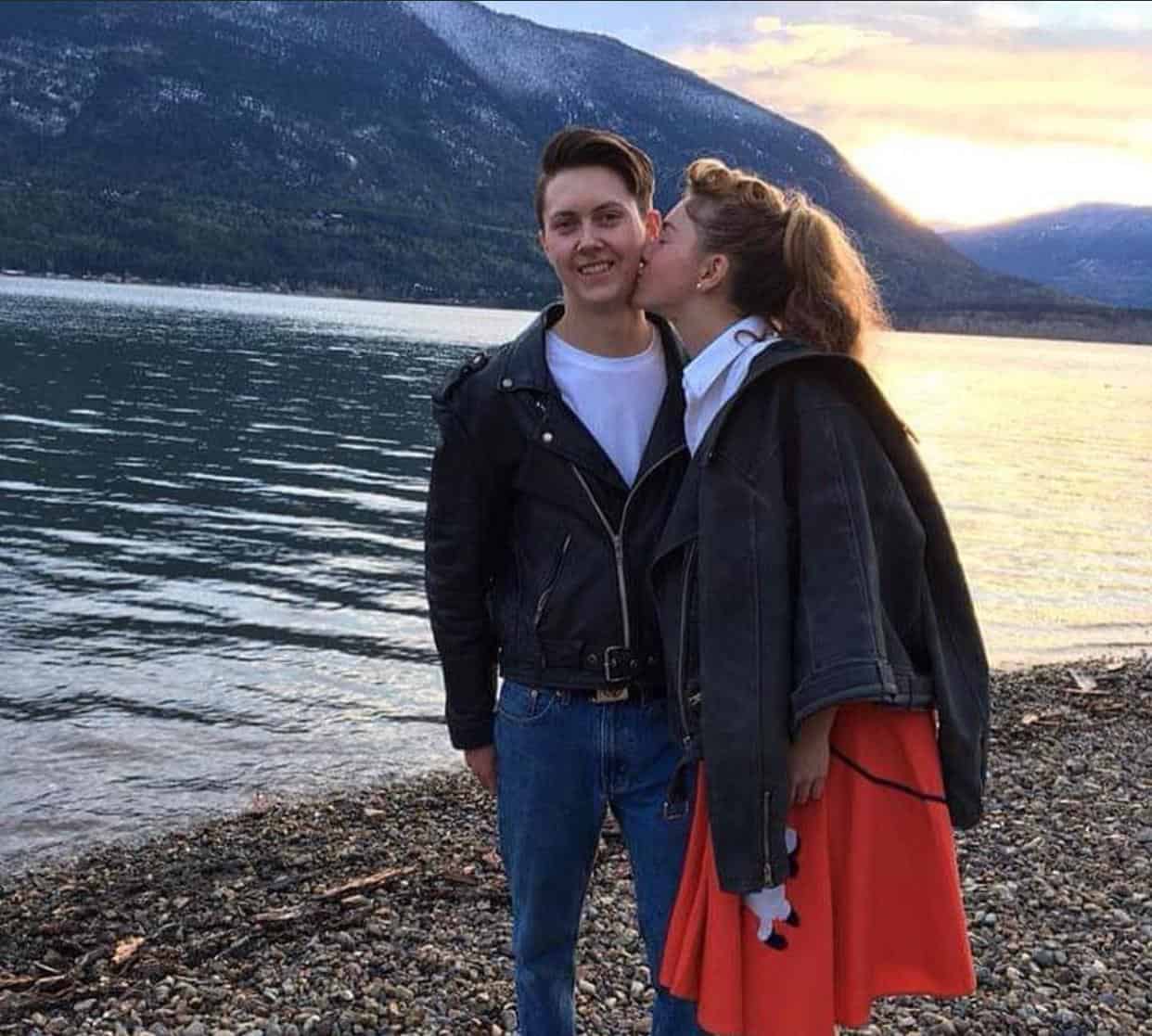 Cassidy Mceown is dating a guy who looks like someone from her work. There are no details about her boyfriend but according to pictures she posts on her Instagram she is obviously in a relationship. Here are some pictures she posted of herself with her man.
A look at her Social media Activity.
Like many television personalities, Cassidy is fairly active on Instagram. Her account has over 140 posts to date. She also has a significant following, totaling to 30.7K. Most of her page is a reaffirmation to her work with Rust Bros. One of her posts featured a truck that she restored and kept for herself. In another post, we also learn that she is a dog lover. She has a pit bull named Sierra.

Cassidy Mceown's Wiki-Facts.
| | |
| --- | --- |
| Full name | Cassidy Mceown-Waardenberg |
| Age | 22 years old. |
| Date of Birth | 21st of December 2000 |
| Place of Birth | Enderby, British Columbia, Canada |
| Profession | Reality tv personality, car restoration expert, mechanic |
| Net worth | Under review |
| Partner | Single |
| Kids | 0 |
| Nationality | Canadian |
| Ethnicity | Caucasian |
| Zodiac Sign | Sagittarius |
| Parents | Under review |