Shawn Pilot is an American actor known for his prominent role in the 2018 reality television series Car Masters: Rust to Riches. While Shawn has been a fan-favorite, but very little is known to the public about this actor. Moreover, it is estimated that his age is somewhere between 30 to 40.
Gotham Garage Shawn Pilot Early Life.
Shawn has decided to keep his childhood days in the shadows to this date as no one knows for sure about Shawn's early life including his parents, siblings, and education status.
Currently, he lives in North Hills, California, US, and is an American by nationality. Shawn is known for building and restoring cars from a very young age.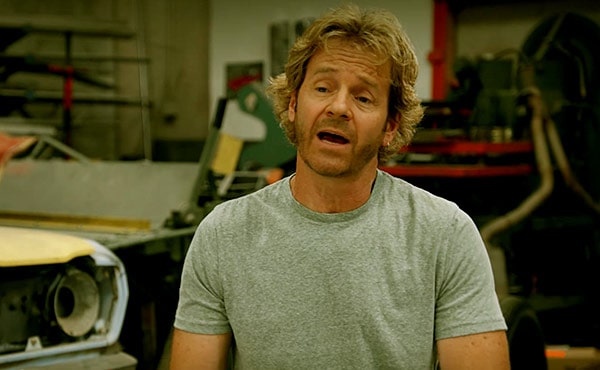 Shawn Pilot TV Shows.
As far as his career is concerned, Shawn decided to pursue a career in Hollywood. Shawn debuted in the Hollywood industry back in 1999. His first movie was Three Kings where he got a minor role for a limited time only.
Although his screen time was less, he got to share the stage with Hollywood A-listers like Mark Wahlberg, Ice Cube, and George Clooney. The movie turned out be a box office hit and made a total of $108 million in profit. Shawn had truly benefitted from the movie and it looked as if he would be ready to breakout in Hollywood.
However, after the movie, he went on to take a decade long hiatus from acting. He came back to acting in an episode of Inside West Coast Customs in 2011. In this season, particularly in the second episode of season 2, Shawn was seen partnering with Hunter Clancey and Ryan Friedlinghaus in fusing the 1958 Corvette with the modern amenities.
Shawn Pilot from Gotham Garage made his comeback in 2018 when he starred in Netflix's series Car Masters: Rust to Riches. So far, Shawn has done 9 episodes from 2018 to 2020 and works with cast members including Constance Nunes, Mark Towle, Tony Quinones, etc.
Besides acting, Shawn is also a skilled poker player.
Shawn Pilot's Wife: It's a Mystery.
As mentioned above, Shawn is a very secretive person. A majority of his life's details are a mystery to us all. As a result, nobody knows for sure if this American has married anyone or is in a relationship.
Social Media Presence.
Shawn is active on his Instagram account only. He has just over 9K followers on Instagram and only 5 posts. It seems that he is not at all bothered with boosting his popularity over social media. As far as his posts are concerned, the Netflix star mostly posts pictures related to his work with Car Masters: Rust to Riches.
Shawn Pilot Net Worth.
Talking about his net worth, Shawn has not revealed the exact figures of his net worth. However, judging by the popularity of his show and his love for adjusting cars, he is estimated to have a net worth of over $700K.