Alexis DeJoria is an American drag racer, actress, and radio host. She is also reality star Jesse James' fourth ex-wife. Her ex-husband is known for hosting the shows Jesse James is a Dead Man and Monster Garage. Moreover, he is known as the ex-husband of the Hollywood actress Sandra Bullock.
Alexis has made a name for herself as a drag racer. To illustrate, she has had two career wins cementing herself as one of the greatest female dragsters ever. She also set her record best time in 2012 with 4.032 seconds. Check out Alexis DeJoria's bio, including her net worth and parents.
Alexis DeJoria is a Drag Racer.
Alexis DeJoria has gone against the grain that relegates women to mere spectators in sports like drag racing.
Her love for the adrenaline-fueled sport stems from when she was 16 years of age. A friend of hers took her to a drag race strip named Pomona Drag Strip. On that tire-rubber-coated strip, in California, Alexis knew that one day she would be a dragster.
She didn't just leave her dream to chance, rather, she pursued it vehemently. Alexis packed up her bags and enrolled at Frank Howley's Drag School in Gainesville, Florida.
In 2005, it was time to put all her practice into action. Burning with unquenchable fire, Alexis joined the National Hot Rod Association where she competed in the Super Gas division. DeJoria then turned her gears up a notch when she moved into the Super Comp category some months later.
Being the new girl on the strip didn't faze Alexis DeJoria, rather, it only intensified her pursuit of excellence. Finally, the rubber met the road for DeJoria, figuratively, of course, eight months later in Fontana, California; she was the new Sportsman National champion. Albeit the title still holds the term 'sportsman' rather than 'sportsperson.'
Next, Alexis moved to the Top Alcohol Funny Car class abbreviated as TA/FC. Here, she would smoke up more rubber on the West Coast for two years.
Now, DeJoria was ready to build her team. In 2009, she started the Stealth Motorsports team. In 2011, she became the second woman to ever win a TA/FC race. That same year, DeJoria joined Kalitta Motorsports as their second funny car racer.
In 2014, she won her second race and proceeded to break the Funny Car record of 4.012 seconds at Atlanta Dragway. Later in September, she won the U. S. Nationals held in Indianapolis. Alexis took a break in 2017 and returned on the strip in 2020.
Alexis DeJoria and American Car Customizer/Entrepreneur Jesse James Marriage.
It is no surprise that Alexis Dejoria and Jesse James ended up liking each other. To illustrate, the two have made successful careers around cars; Jesse builds them while Alexis races them.
Jesse James proposed to DeJoria in late 2012. Alexis said 'yes', and the two walked down the aisle on March 24th, 2013. Their wedding was held in Alexis' father's estate in Malibu. Unfortunately, their marriage would not stand the test of time.
Seven years later, after their lavish wedding, Alexis filed for divorce in 2020.
Jesse cheated on Alexis DeJoria.
James revealed that he and his wife were splitting via an Instagram post. He blamed 'growing apart' as the reason why the two were getting divorced. The announcement came on March 17th, 2020.
However, rumours surfaced that the real reason for their split was that Jesse had cheated on Alexis with about 20 women. Allegedly, he would beg for sex on social networking sites. To add salt to injury, it is alleged that he sneaked some of the women in his home with Alexis in Austin, Texas. He did this when she was away.
Many people were not surprised, though; Jesse James is the man who confessed to cheating on A-list actress Sandra Bullock with multiple women.
Alexis and Jesse did not get any kids. However, they both have kids from previous relationships. Alexis has a daughter, Bella, born in 2003, while Jesse has three kids from his past marriages: daughters Sunny and Chandler and a son Eli.
Alexis DeJoria Net Worth.
DeJoria is one of the wealthiest drag racers in the world. Presently, Alexis DeJoria has been estimated to have a net worth of $100 million.
Her wealth comes from her career as a drag racer and also her family's fortune. You see, DeJoria is the daughter of billionaire John Paul DeJoria.
Alexi's father teamed up with Paul Mitchell to sell shampoo door to door early on in his career. Fast forward to 2021, the company named John Paul Mitchell Systems is now worth over $1 billion.
John Paul DeJoria has also invested in the energy sector and tequila business. His entire fortune is estimated to be worth a jaw-dropping $4 billion.
Parents and Family.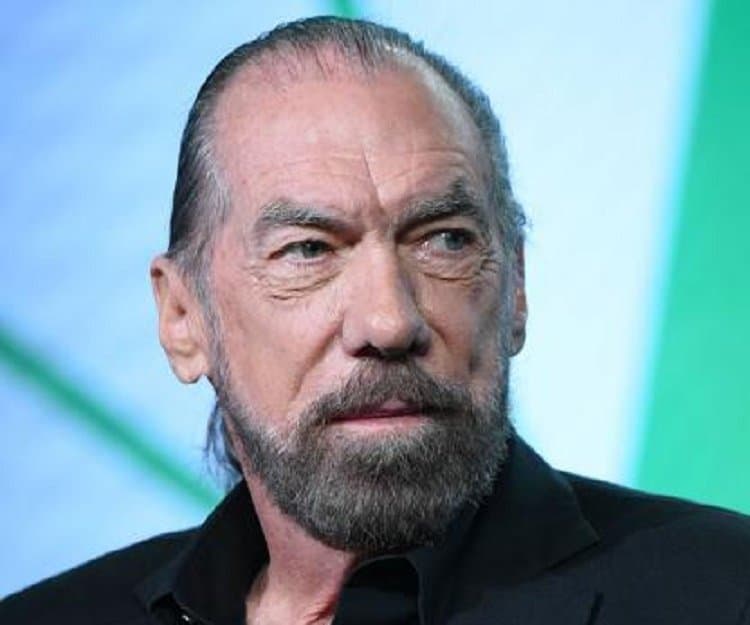 Alexis DeJoria is the daughter of John Paul DeJoria and his ex-wife, Jamie Briggs. Unfortunately for her, her parents divorced when she was still a young teenager. Her dad remarried a woman by the name of Eloise Broady, while her mum also remarried.
Alexis soon found herself with many step-siblings: four step-brothers and two step-sisters. Her step-siblings on her dad's side are Michael, John, John Paul II, Justin, and step-sister Micheline. On her mom's side, she has a step-sister named Chloe Briggs.
Alexis's grandfather was an immigrant from Italy, while her grandmother had migrated from Greece. Unfortunately, her grandparents divorced when her dad was a mere 2 years of age. John Paul and his brother, Robert, were sent to a foster home in East Los Angeles after their mother was unable to take care of them. John Paul returned to his mother when he turned 9 years old.
Unfortunately, John Paul's brother, Robert, died at the age of 29 after getting into a motorcycle accident. John Paul DeJoria still struggles with his brother's death and has been heard saying that he will not get over it.
Wiki: Other facts.
| | |
| --- | --- |
| | |
| Full name | Alexis DeJoria |
| Age | 45 years old |
| Date of Birth | September 24th, 1977 |
| Place of Birth | Venice Beach, California, United States |
| Profession | Drag racer and actress |
| Net worth | $100 million |
| Partner | Jesse James (m. 2013-2022) |
| Kids | 1 |
| Nationality | American |
| Ethnicity | Caucasian |
| Zodiac Sign | Libra |
| Parents | John Paul DeJoria and Jamie Briggs |